At the Table: Let's welcome back our restaurants with positive hospitality | News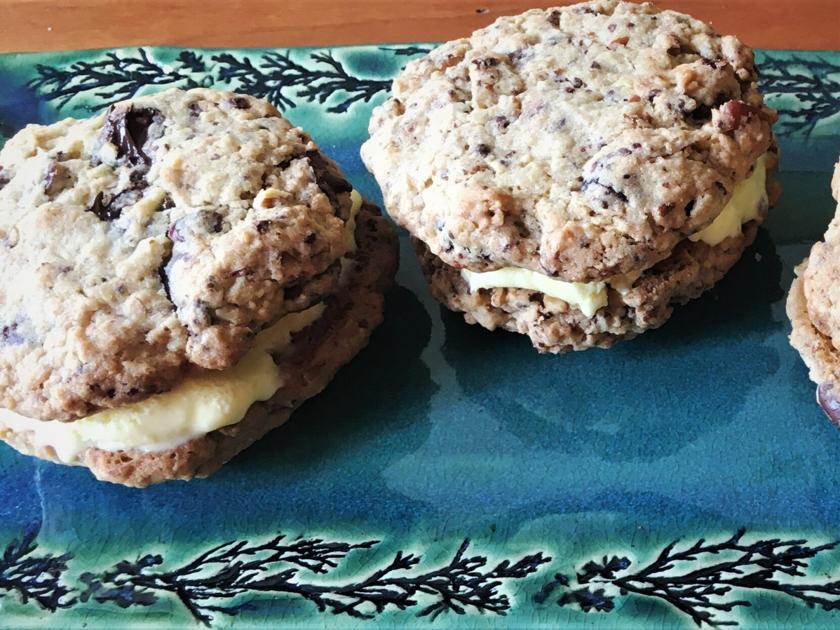 Things are getting back to normal, or are they? We were traveling on the West Coast in May when the region was beginning to lift pandemic restrictions. Excited to be able to travel again, we had decided to visit our three adult children who live in different states out there. When we travel, we go out to eat more than we do at home and anticipated having some good meals in the urban environs of Bellingham and Portland.
We did not go to restaurants at home during the pandemic, although we were quick to visit some of our favorite places once restrictions were lifted. One of our first experiences was an evening at Amical in Traverse City, when we gathered with vaccinated friends for the cookbook series in early May. There was a palpable joy in the air as we greeted people we knew as we were led to our table. It felt like all of Traverse City was there that evening.
The servers were gracious and gave us time and space to enjoy ourselves, which we did. We were giddy, celebrating the normalness, feeling very much a part of our community. Masks were worn by the servers and we still needed to wear them when leaving the table, but it did not matter that night, knowing we were close to the end. What mattered was having people around us, enjoying themselves.
We go out to restaurants for the hospitality of the dining experience, not just the food. We like cooking at home but enjoy the social setting and special treatment by people in the business who care. It's about being greeted with a smile, answering our questions about the menu, offering suggestions, and checking in along the way. It is the owner coming by the table to say hello. It is attentiveness and friendliness and warmth.
On our trip, however, we encountered a different form of hospitality. Many restaurants and breweries were only open for outdoor seating, which was fine, but I began to wonder why I was not feeling welcomed. More than once, we were greeted by signage rather than people at the door. The signage invariably described, in negative terms, the rules for eating or drinking at that particular establishment.
No mask, no service. We do not take reservations. The host will text you when your table is ready (and there is no waiting area.) We do not take cash. Orders only at the window. No more than six people to a table. And inevitably, there was the ubiquitous "QR code" at the table to scan for a menu, ordering and payment.
The hospitality business was hit particularly hard this past year, although it seems the pandemic has accelerated a situation already in the making. It is hard to pay servers a living wage and food costs are up, as is the cost to lease or own a space. Customers are not used to paying what it takes for restaurants to make a modest profit. The enormous lack of servers and cooks is a lament I heard for a few years before COVID, but the demand for eating out, especially in a tourist region, has not abated.
Since the demand for dining out is still there, what would it take to make it work? While this will not solve the bigger issues, I suggest that we all, proprietors, workers, and customers, start by remembering what hospitality is about. Pretend you are serving guests in your home: would you lay out a series of negative rules to follow? As a guest, would you snarl at your host?
Perhaps we can turn the negativity around using a simple formula. If you need to get a message across, put the emphasis on the positive. Please wear a mask to the table. Your host will be happy to assist seating you. Credit or debit cards welcome. We can seat up to six people together at a table (and ask us about getting an adjoining table if your party is larger.)
My nemesis is the "QR code." Perhaps it is my age or my lack of comfort with technology. Maybe it is that I don't like seeing people together at a table with their heads bent over their phones, which, I suppose, is not much different from seeing heads bowed over menus. But I understand the strong temptation to check messages, emails and such when the phone is in your hand, diverting attention from one another.
I fear this is the "new normal." At QR code or "order at the window" restaurants, I miss the server coming to the table, saying hello, passing out menus, telling us about the specials, giving us an opportunity to ask questions. I miss the chance for conversations with the people I am sitting with, who are looking up and around instead of at their phones.
My friend Paul sent me a piece in Crain's Detroit Business where the author praised the QR code system for the hospitality industry. It helped me understand another person's perspective. No waiting for a server, ease of ordering what you want, walk away when you finish and pay online. It does make business sense when servers are hard to find, but is there a way to present hospitality with a QR code system?
What if the host asks if you are comfortable using the system for ordering, and if not, offers to help you? What if the server bringing your food or drink spends a moment at the table to be sure you have everything you ordered? And checks back in 10 minutes to be sure everything is satisfactory. If there are multiple people ordering at the table, can the food please come out at the same time? And staff makes sure everyone understands whether or not food and drink may be ordered at the bar. Best option? Offer a choice of the QR code or menu and table service, if staffing allows.
On the home front, I hope you are starting to invite people over for a meal and celebrating a return to normalcy. Having lived through more than a year plus of restrictions, now more than ever we need to remember what hospitality means. The Random House Dictionary defines hospitality as "the friendly and generous reception and entertainment of guests, visitors, or strangers."
Greet your guests warmly, offer a drink and a comfortable seat. Ask about their day and listen to their stories. Gather around a table, pass plates of beautiful food, and raise your glasses to toast being together again.
Here is a menu with recipes for a summer gathering of friends, or better yet, for the strangers who moved in down the road. You might find out you are living near a rock star who enjoys mushroom foraging. How fun is that!
We like foraging for mushrooms as well. Serving sauteed mushrooms is a good use of our harvest but I like to do this version when it is hot outside.
Wild Mushrooms in Vinaigrette
Makes 1 ½ cups
1 T. lemon zest, thinly sliced
2 T. fresh lemon juice
1/3 C. olive oil
1 t. salt
¼ t. red pepper flakes
1 t. dried oregano
1 T. fresh parsley
2 c. cleaned oyster mushrooms (or other meaty mushroom), torn if large
Mix together zest, lemon juice, olive oil, salt and herbs in a medium bowl. Add mushrooms and stir gently to coat. Let sit a half hour before serving. Nice with toasted bread, or on burgers.
— Rose Hollander
MARINATED TURKEY BREAST
This is a great summer dish that serves a lot of people. It can be halved and needs to be made early in the day or a day ahead of serving.
Serves 8 – 12
Poaching the turkey:
5 – 6 lb. whole turkey breast with skin and bone
1 large onion, quartered
3 carrots, chopped into chunks
2 bay leaves
1 t. black peppercorns
1/3 C. white vinegar
1 T. salt
Place turkey in a large pot and cover with water, then remove breast (you are seeing how much water you need.) To the water, add the remaining ingredients and bring to a boil. Return the turkey to the pot and poach it, keeping the water at a bare simmer for 1 hour 15 minutes. Turn off the heat and let turkey sit in the liquid, uncovered, for a half hour. Remove the turkey and discard the rest.
Marinating the turkey:
½ C. fresh lemon juice, or more to taste
1 T. balsamic vinegar
1 C. olive oil
Salt and pepper to taste
Zest of 2 lemons
½ c. golden raisins
4 T. capers, drained
2 T. finely chopped parsley
2 T. finely shredded mint
1/3 c. toasted pine nuts
Remove the skin and bones from the turkey breast and divide into two pieces. Place in a shallow dish just large enough to hold it. In another bowl, whisk together the lemon juice, vinegar, olive oil, and some salt and pepper. Stir in the zest, raisins, and capers, and pour this over the turkey. Cover and chill, letting the turkey marinate at least four hours or overnight. When ready to serve, transfer the turkey to a cutting board and slice on a diagonal into serving pieces reserving the marinade. Arrange turkey slices on a platter. Stir the parsley and mint into the reserved dressing and spoon this over the turkey then sprinkle with pine nuts. Nice served with a herby pasta salad or grain-based salad alongside.
— Rose Hollander, adapted from Gourmet
Ice Cream Sandwiches with Chunky Chocolate Chip Cookies
I love making ice cream and use a simple formula of cream, sugar, eggs and buttermilk. Pressed between two homemade cookies of your choice, you have a fast and delicious summer dessert. Store bought ice cream and cookies work as well!
Makes 30 cookies (15 sandwiches) and can be halved but these cookies freeze well.
2 C. flour
2 ½ C. rolled oats, coarsely ground
3/4 t. salt
1 t. baking powder
1 t. baking soda
1 C. (2 sticks) unsalted butter
1 C. sugar
1 C. brown sugar
2 eggs
1 t. vanilla
½ C. dried cherries, chopped
4 oz. grated bittersweet chocolate
1 ½ C. chopped walnuts or pecans
10 oz. semi or bittersweet chocolate chips
Ice cream of your choice for filling!
Preheat oven to 375 degrees. Mix together flour, oatmeal, baking powder, baking soda and salt in a medium bowl, set aside. In a large bowl, cream butter with the sugars until light, then add eggs, one at a time, followed by vanilla. Stir in the flour mixture until blended well, then stir in the remaining ingredients.
Line baking sheets with parchment paper. Scoop out ¼ cup dough and space on the baking sheet about 2 inches apart. Bake 12 – 15 minutes, until just golden. Remove with the paper to a cooling rack.
Once cooled, top a cookie with about ¼ cup ice cream, then another cookie. Serve immediately, or place ice cream sandwiches in freezer until ready to serve.
— Rose Hollander